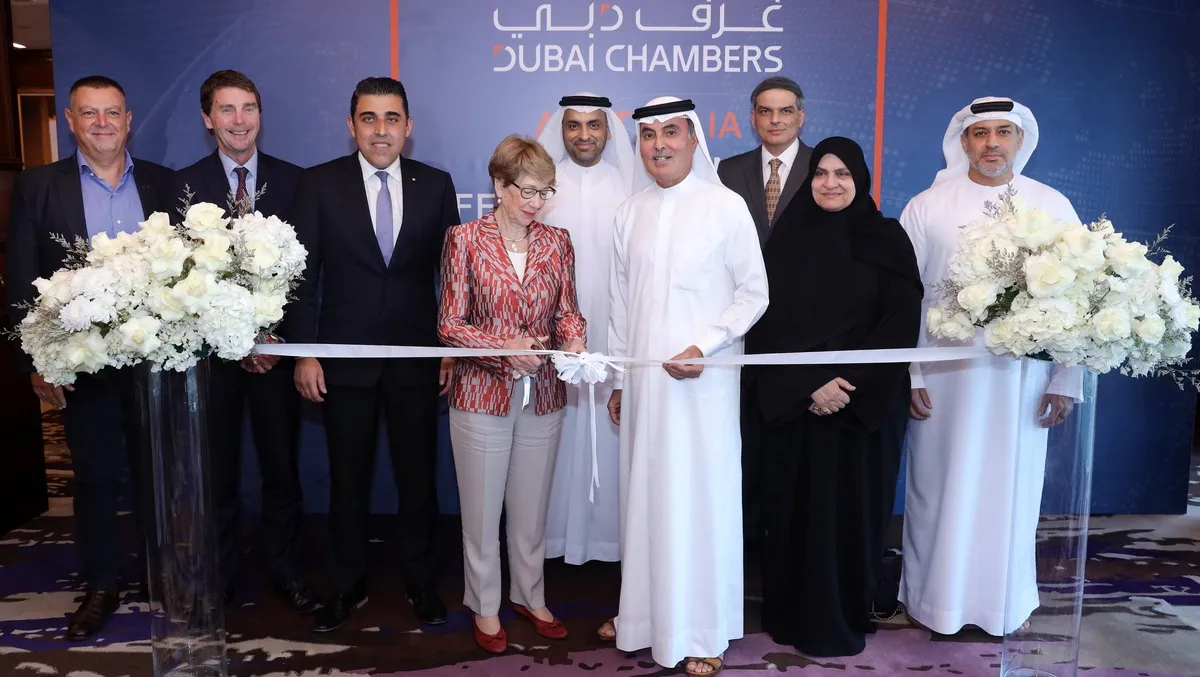 Dubai Chambers opens inaugural Sydney office to boost trade
Dubai Chambers make a double announcement that marks a strategic turning point in achieving mutually beneficial trade deals with Australia.
Firstly, Dubai Chambers has announced the opening of a new international office in Sydney, by Dubai International Chamber, one of the three chambers operating under Dubai Chambers.
It then revealed the signing of a Memorandum of Understanding between Dubai Chambers and the Australia Arab Chamber of Commerce & Industry (AACCI).
The new office opening is in line with the Dubai International Chamber's strategic objective to maximise business opportunities in priority markets globally and support the international business expansion plans of Dubai companies.
Coined "Dubai Global, the initiative aims to establish 50 representative offices for Dubai in five continents by 2030.
The Dubai Global initiative aims to attract foreign companies, SMEs, investors, and international talent to Dubai by showcasing the emirate's competitive advantages, sharing investment intelligence, and strengthening engagement with overseas stakeholders.
It is also said that the initiative will boost Dubai's non-oil foreign trade from AED 1.4 trillion to AED 2 trillion by 2026.
The Sydney office is the second new office inaugurated in 2023 and expands the Chamber's global network to 17 representation offices worldwide.
The inauguration was led by Abdul Aziz Al Ghurair, Chairman of Dubai Chambers, in the presence of H.E. Margaret Beazley AC KC, Governor of New South Wales, and Moin Anwar, Trade and Investment Commissioner (Middle East) for the New South Wales Government.
Also in attendance were Mohammad Ali Rashed Lootah, President and CEO of Dubai Chambers, and Mohamed Hage OAM, President and National Chairman of the Australia Arab Chamber of Commerce and Industry, who signed the MoU between the two chambers.
Abdul Aziz Al Ghurair says: "Today's office inauguration and the signing of a trade boosting MoU with our friends at the Australia Arab Chamber of Commerce & Industry not only serves to highlight our existing strong trading partnership but also underlines our redoubled commitment to working together more closely to foster mutually beneficial business agreements."
Margaret Beazley AC KC, Governor of New South Wales, also comments: "NSW and the UAE have a shared history of strong bilateral ties that are important and to be celebrated."
"Today's historic moment, the signing of The Memorandum of Understanding between the Dubai Chambers and the Australia Arab Chamber of Commerce and Industry, is one more tangible sign of the further strengthening of links between NSW and the UAE," says Beazley.
Dubai International Chamber's office in Sydney will focus its efforts on building strong relationships with key public and private sector stakeholders and support Australian companies to enter the Dubai market and expand internationally through the emirate.
The new office will also create new channels for communication and economic cooperation between UAE and Australian businesses and work with Australian partners to co-organise networking events, business seminars, and business matching meetings.
As highlighted by Al Ghurair, the UAE is Australia's largest trading partner in the Middle East and Australia's 19th largest export market overall.
Ghurair says: "It's time for us to work even closer together."
"I hope these announcements mark a strategic turning point in achieving mutually beneficial trade deals between our city and the great nation of Australia.
"We are already anticipating a growth in mutual trade over the coming years due to the opening of our Sydney office," says Ghurair.
The Dubai Chambers revealed research outlining the value of non-oil trade between UAE and Australia reached approximately $4.5 billion in 2022, registering a growth of around 28.6% compared to 2021.
In addition, the number of Australian companies registered with the Dubai Chamber of Commerce now exceeds 1,530, including 307 new members that joined in 2022.
This is across various sectors, including the wholesale and retail trade and repair of motor vehicles and household goods, in addition to real estate, renting, and business activities.
This diversity reflects the growth of investment and trade links between Australia and Dubai.
Dubai International Chamber's mission to bolster international bilateral trade is also aided by the signing of the MoU with the Australia Arab Chamber of Commerce & Industry (AACCI).
Under the terms of the MoU, the two Chambers will work together to develop new joint activities and cooperation, including mutual exchange on events in their respective jurisdictions and assistance equally in organising and collaborating on seminars, webinars, meetings, and contacts.
Currently, the UAE mainly exports manufactured goods, machinery, chemicals, food, live animals, and crude materials to Australia.
However, In the future, the two parties expect increased bilateral trade in sectors including construction, minerals, resources, engineering, education, agribusiness, and health.