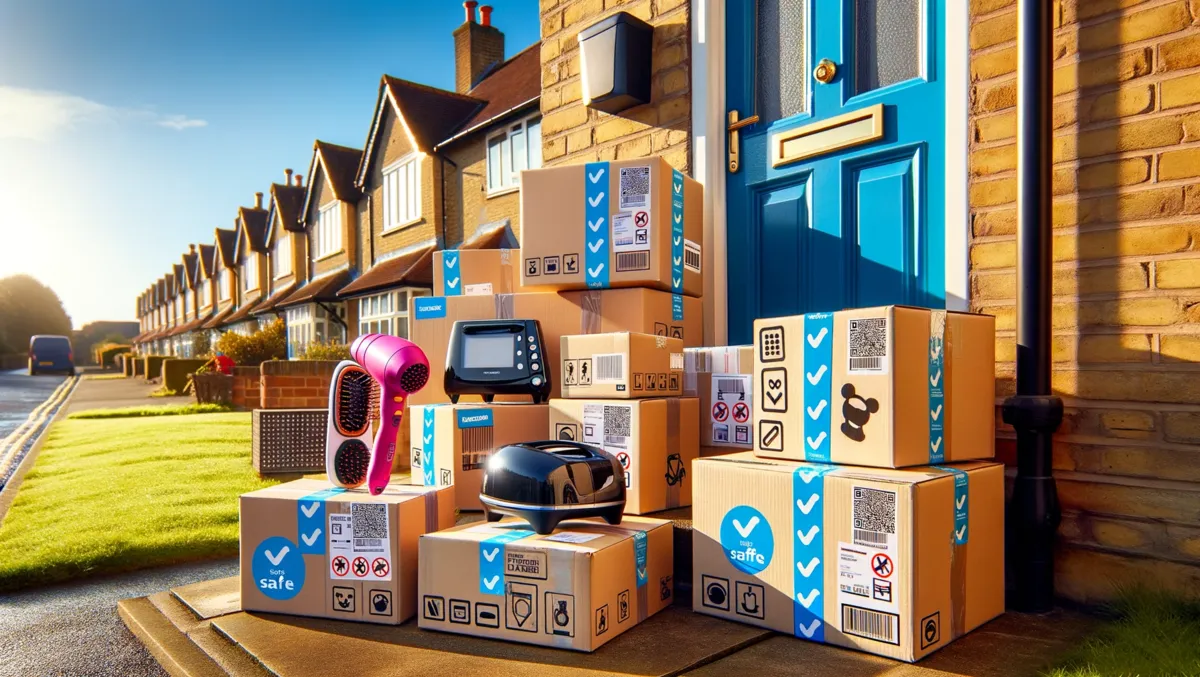 UK governmental proposal aims to boost online product safety
The UK government released a proposal in August of 2023 to reform the country's product safety regime. The goal is to deter unsafe items from reaching UK buyers through online retailers.
Rob Rees, Divisional Director of Markel Direct, clarifies the proposal and suggests what steps online retailers can currently undertake to protect themselves from possible disruption caused by the reform.
The UK's enthusiasm for internet shopping ranks the highest in Europe, accounting for over a quarter of all retail sales. This trend provides growth opportunities for small businesses but raises new challenges regarding the quality and safety of products obtained from overseas suppliers, especially electrical items. Recent reports from the London Fire Brigade attribute the swift rise of e-bike and e-scooter fires in the capital to inexpensive batteries from online sources.
In response to these safety concerns, the reform intends to implement measures to ensure that online products are as safe as their high-street equivalents. The proposed steps include the elevation of consumer-facing information on online product listings for high-risk items, new duties for online marketplaces in cooperation with enforcement authorities, and mandatory reporting in the UK of product-related incidents.
For high-risk products, the proposal suggests increased information on listings, including clear indication if a third-party seller has listed the product, details of any executed checks on the product or seller, and key product safety information on the product, packaging or accompanying materials. The products categorised as higher risk remain unconfirmed, but it is likely to encompass items like electrical equipment, cosmetics, toys, gas appliances, and safety equipment.
Online marketplaces, such as Amazon and eBay, would bear the responsibility to work with enforcement authorities in providing information and taking necessary actions if products are found to be unsafe or non-compliant. Additional duties could include having a UK-based compliance function dedicated to ensuring proper policies, processes, and systems are in place to tackle unsafe product availability.
Online retailers could experience strict regulations for selling high-risk items, a reduction in non-compliant, overseas sellers, and tighter insurance requirements according to the new legislation. Implementing measures to ensure product safety might lead to a higher chance for their removal due to non-compliance, mitigated by the legislation's proposed framework categorising products by hazard and risk levels. This would force sellers to meet compliance requirements for the listing of high-risk items.
The proposed legislation plans to lower the number of non-compliant overseas sellers, improving safety and fairness in the market by reducing sellers who undermine prices. Marketplaces might be legally obliged to have a compliance function established in the UK.
The anticipated heightened accountability for online marketplaces might result in stricter insurance requirements for sellers. These could include additional covers or higher limits of cover, allowing online marketplaces to mitigate risk by permitting them to pursue the seller legally if a consumer claim arises.
Online retailers can proactively protect their business from these proposed changes. Key measures include conducting a thorough audit of suppliers or products, ensuring detailed product listings with safety in mind, securing insurance, and validating a policy providing an indemnity to selling platforms. While the proposed changes may demand extra effort from retailers, anticipation and foresight can ensure positive outcomes.
The consultation for the proposal concluded on October 24, 2023, with the forthcoming stage featuring a consideration of feedback before issuing the Government Response.