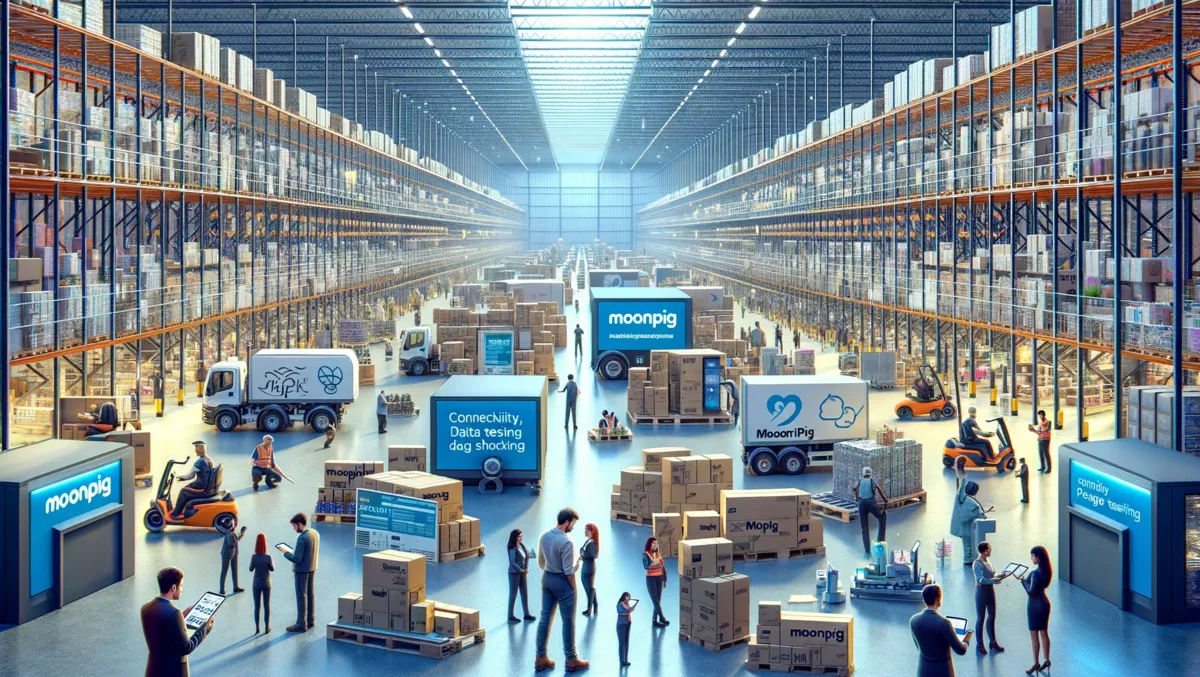 Moonpig & Comms365 partner for logistics facilities communication
Sat, 14th Oct 2023
By Sean Mitchell, Publisher
Comms365, a leader in mobile data internet connectivity and network services, recently offered robust and resilient connectivity solutions to e-commerce giant Moonpig. A multi-network cellular Pre-Ethernet solution was deployed on-site at Moonpig's first logistics facility in Tamworth, Staffordshire, effectively supporting the business' growth and ensuring 24/7 connectivity.
The fulfilment centre spans 120,000 square feet and is designed to accommodate an expanded personalised gifting arm line. However, to ensure timely operations, Moonpig required immediate on-site connectivity which Comms365 provided through their SD-One product. This allowed the company to begin data testing and operational process validation promptly.
Jay Patel, IT & Security Director at Moonpig, praised the services provided by Comms365. He explained, "Upon opening the warehouse, it was important for the site to possess some level of connectivity so that we could commence testing and validation of the systems and data flows, as well as test/validate our operational processes. The solution Comms365 provided aligned perfectly with our needs and sufficiently enabled the new Tamworth site to begin operating in line with our proposed timings."
In the lead up to the bustling Christmas season, Comms365 recommended an enhanced multi-antenna solution to better manage increased traffic and maintain consistent operations. Patel noted how their partnership with Comms365 resulted in "minimal downtime, with no significant disruptions to our business operations. The team's commitment to keeping us informed in real-time and offering support outside regular working hours was highly valuable, particularly for our factory facility which operates around the clock, seven days a week."
Even after the fixed internet lines were installed by the primary internet provider, Moonpig continued to utilise the Comms365 SD-ONE Always-On Internet solution for enhanced connectivity resilience. Patel applauded the team's constant customer support as a key factor in this decision.
Matthew O'Flynn, Account Executive at Comms365, expressed his delight upon Moonpig's decision to retain their services, stating, "Comms365 is delighted that we had the opportunity to support Moonpig and provide a temporary - now long-term - solution, providing them with the resilience and connectivity they need."
As an established Network Services company, Comms365 specialises in mobile data Internet connectivity, network services and IoT. Its services and technological capability are reinforced by its high-capacity resilient core network, which connects with major UK mobile operators including EE, Three, O2, Vodafone and other international mobile and fixed-line carriers. The state-of-the-art network delivers combined wireless and fixed-line solutions that are flexible and scalable according to customer requirements.