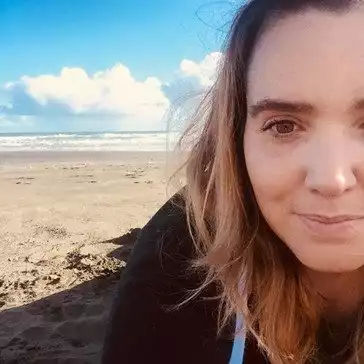 By Shannon Williams, Journalist
BP, the British multinational oil and gas company, has announced an investment in an artificial intelligence driven technology forecasting and replenishment platform provided by RELEX Solutions, aiming to enhance the customer experience across its 300 UK convenience retail stores by improving product availability and minimising food wastage.
The strategic move will support BP's ambitious plan to potentially double its convenience gross margin and increase the number of strategic convenience sites by 2030. These sites are where BP believes their offerings are distinctively different from their competitors. The investment is also part of a broader scheme to facilitate BP's transition towards growth engines, including EV charging, hydrogen, bioenergy, and renewables and power.
The agreement signed with RELEX Solutions will allow BP to leverage artificial intelligence to provide in-depth forecasting and analytics. This will enable the company to anticipate and meet customer demand fluctuations, enhancing supply chain planning for BP's retail sites and Wild Bean Cafes in the UK. The platform caters to the changing consumer behaviour of visiting retail stores for food-only purchases rather than fuel or a combination of both.
Commenting on this strategic investment, Jo Hayward, VP for convenience in Europe and global convenience strategy and proposition lead at BP, stated: "Supply chain optimisation is critical for BP's convenience growth ambitions. With the RELEX platform, we're aiming to strike the balance between maximising availability and minimising food waste - optimising each stage of the supply chain from the warehouse to the store." Hayward emphasised that this initiative would enable customers to "always rely on us for what they want, when and where they want it."
BP plans to invest about half of its estimated $55-65 billion transition growth engine investment between 2023-2030 into convenience, bioenergy, and EV charging. With the growth of BP's convenience and food service offer comes new supply chain challenges – managing seasonality, short shelf-life products and minimising food waste, all of which anticipate increased demand and crucial product sourcing and decision-making.
In response to BP's investment, Mikko Krkkinen, Co-founder and Group CEO, at RELEX Solutions stated: "We're delighted to collaborate with BP to optimise their supply chain and support their goal of reducing waste – something we're passionate about impacting with technology." He added that their AI-based platform uses a broad range of datapoints to craft bespoke demand forecasts for every product in every store, leading to superior customer satisfaction, increased sales, and reduced food waste.
After implementing the RELEX Solutions platform in the UK, BP is considering expanding its use to more of its 3,300 company-owned retail sites across Europe further, reinforcing the company's commitment to improving the overall customer experience. The decision also underpins BP's concerted efforts to pivot towards more sustainable and customer-centric business operations.