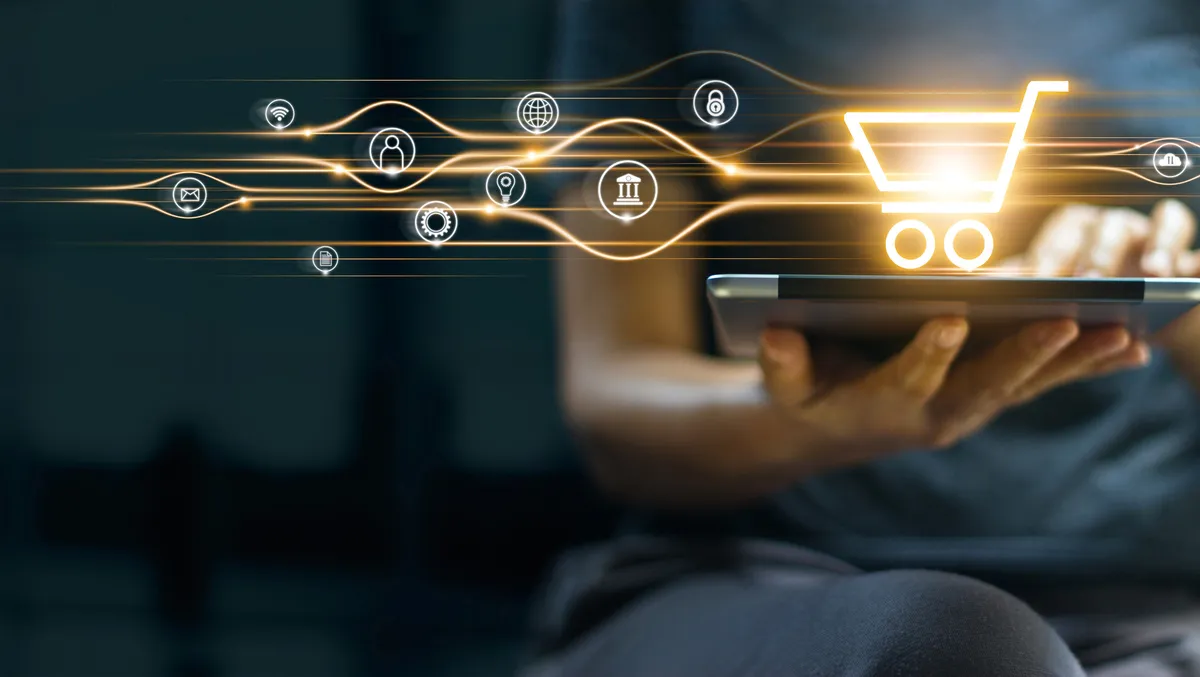 Retailers must change how they manage customer experience or risk getting left on the shelf
Online retail isn't just about marketing products effectively. Customer experience — the step-by-step shopping journey, from browsing to purchase and delivery — is just as crucial to success. Customer experience also encompasses the post-purchase experience — all events that happen between a customer clicking the Buy button and receiving a package, which involves online tracking and real-time updates.
Research indicates nearly two-thirds of consumers will sever a relationship with a business due to poor customer experience. Another study found that poorly optimised websites can cost UK retailers tens of billions of pounds every year, which underscores the importance of offering a great digital journey.
How do you measure experience?
Customer experience is vital to retailers. Yet, for all its importance, it's not obvious that retailers truly manage end-to-end customer journeys. For example, Net Promoter Score (NPS) is a widely recognised measure of customer experience. NPS measures whether a customer would recommend the product or service on a scale of 0 to 10. Since the early 2000s, NPS has been used by retailers such as eBay and Amazon. Beyond retail, it's reportedly used by two-thirds of the Fortune 1000 group of major companies. Despite its popularity, however, NPS remains a crude measure.
First, it captures customer sentiment in a single moment in time. Who's to say these customers won't change their minds over time? Second, it relies on customers' willingness to volunteer feedback. Therefore, voiced customer experience might be biased to only those customers with extremely positive or negative views. Third — and perhaps most importantly — NPS does not offer insight into which aspects of customers' experiences are better or worse, nor what retailers can do to improve.
A more holistic approach to customer experience
One solution is for retailers to adopt a modern observability strategy that encompasses application, infrastructure, and digital experience monitoring. Bringing these capabilities together on a single platform enables retailers to see how digital services perform — both on the back end and from the customer's perspective. More advanced digital experience management capabilities can enable retailers to watch a visual replay of how customers interact with a website or app and reveal how every click, tap, or swipe affects critical key performance indicators, such as revenue.
This offers retailers far deeper insight into where customers' experiences are running smoothly and when shoppers encounter difficulty. Retailers can identify a trend in which a significant number of customers pause for longer than expected on a particular stage of the checkout process, which could suggest a poor webpage layout or functionality that isn't working as intended. As such, problems can be identified more easily, so retailers' DevOps teams can focus on proactively optimising the customer experience instead of reacting to complaints and painstakingly searching for root causes.
Managing a modern infrastructure
A second step that can help retailers improve customer experience is to automate infrastructure management. The sheer breadth of the infrastructure that supports today's retail applications — and its highly distributed nature — is often problematic. On average, research shows retailers use six different solutions to monitor their multicloud technology stack. What's more, nearly two-thirds (64%) of retailers say the multitude of these solutions makes it difficult to optimise the performance of their infrastructure.
Naturally, this puts customer experience at risk, as it suggests retailers spend too much time trying to maintain the availability and responsiveness of their infrastructure. This makes it difficult to focus on resolving the more subtle problems customers experience in their journeys or searching proactively for ways they can deliver further improvements.
A portrait of success
Photobox, a leading provider of personalised photo products, has experienced significant benefits from embracing a holistic approach to monitoring customer experience. To monitor its highly distributed cloud-native technology stack, which spans multiple platforms, the company previously relied on 10 different monitoring solutions. Photobox's teams had to check each one and manually piece together the insights to understand the end-to-end customer journey. This ultimately became impossible to manage.
As a result, Photobox embraced a modern observability strategy. With this approach, Photobox's teams have resolved issues up to 80% faster, which helps to deliver more seamless customer journeys. Furthermore, Photobox now receives real-time, actionable data on how customers interact with the company's digital services and how its application performance affects its sales. This data helps teams to make more informed decisions on where to prioritise engineering efforts to optimise customer experiences and drive better business outcomes.
By taking a similar approach themselves, retailers will not only manage their customer experience more effectively, they will save significant time and money and free up resources for more value-driven work. Although it's just one example, Photobox's journey shows how a modern observability strategy can help retailers move away from traditional methods of managing their technology stack to find more effective ways of optimising the customer experience. Ultimately, these efforts will help to attract and retain customers in a hugely competitive industry.