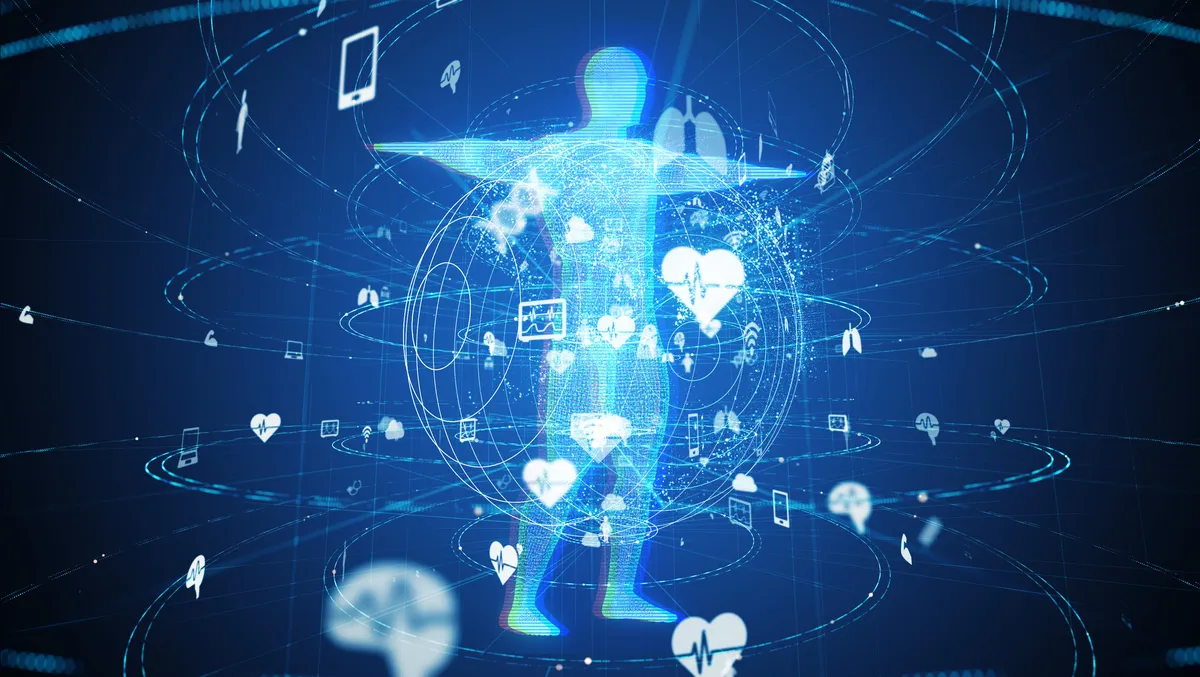 Oxford spin-out Aistetic's AI tool for clothing measurements
An Oxford University tech spin-out has invented a new AI tool that scans users' bodies to provide accurate clothing measurements. The invention is set to streamline the online shopping experience and save billions for retailers in the UK.
Aistetic is an Oxford University spin-out delivering 3D body measurement software for online clothing retailers and fitness and digital healthcare providers. Initially founded in 2019 by Duncan McKay and Phil Torr, Professor of computer vision and deep learning at the University of Oxford, the tech firm went on to be awarded two Innovate UK grants and one Future Fashion Factory grant in partnership with the University of Leeds with funding totalling approximately £1.2 million.
"I have worked for L'Oreal, Unilever and PepsiCo coming up with new product ideas and consumer solutions. I built an £18 million net revenue business in a year whilst at PepsiCo. I get a kick out of innovation, building and scaling businesses. I founded Aistetic with Phil Torr as I experienced the problem of poor-fitting clothes personally and we both felt that we could solve this with a technology solution. With the development of our patent-pending solution, we quickly realised that our purpose is bigger than that. We want to make next-gen 3D body modelling available to anyone with a mobile device," says McKay.
Aistetic is a low-code solution that integrates into retailers' websites with one short snippet of JavaScript, which works across WordPress and Shopify stores. Using Aistetic, users can select a garment, then use AI software to scan their body and receive their measurements and clothes sizing specific to the retailer they're shopping with within three minutes or less.
McKay explains that this new tool can reduce rates of return by up to 30%, creating significant savings for retailers.
"Using our tool, consumers can record themselves using their phone, tablet or computer to receive their measurements with 98% accuracy. They just need to stand back in front of the camera and turn for 10 seconds. We want to empower people with their body data to make more informed decisions that are right for them and using this tool can reduce rates of return by up to 30%. Our next step is to develop a no code solution for Shopify customers. It will make our grey labelled solution entirely no code and available on Shopify's app marketplace platform".
High rates of returns are not only a significant profit drag to retailers growing online businesses, but they're also a huge environmental drain of the polluting fashion sector, which the UN estimates as contributing 10% of global carbon emissions.
"The carbon footprint of a return can be as high as 4.2 kg of carbon if the garment is taken back into the store. This is something that we often don't think about. This technology is easily accessible. It's a low-code solution that can be pasted into any site. Thus it will help to promote a more responsible approach to clothing".
Aistetic is available for online brands and retailers and can be set up in minutes.