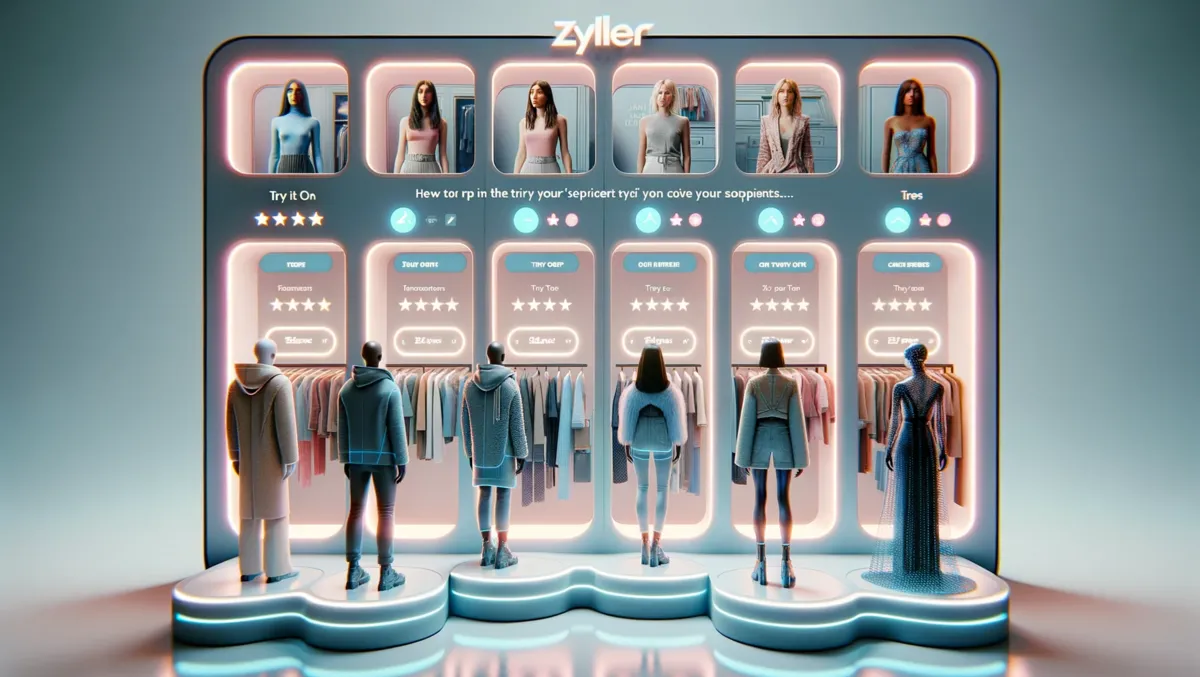 John Lewis sees 30% sales increase through Zyler's virtual try-on software
Fri, 27th Oct 2023
By Sean Mitchell, Publisher
Zyler, the provider of AI-powered virtual try-on software, has announced that over 30% of sales on the fashion rental platform of UK retail giant, John Lewis, are a direct result of utilising their technology. The John Lewis Fashion Rental platform, which is powered by leading fashion rental platform provider HURR, has seen wide adoption amongst consumers, with an average of 52 outfits viewed per Zyler user.
Zyler's CEO, Alexander Berend, claims that "These findings exceeded our expectations and demonstrate a huge customer response to our try-on technology... There is a significant sales contribution from Zyler users, strong engagement among website visitors, and a high number of outfits viewed per Zyler user."
The technology allows customers to virtually try on outfits before renting them. This is achieved by uploading a headshot and personal sizing information, ensuring that the virtual try-on experience can be accurately tailored to the customer. Given the time-sensitive nature of many fashion rentals, often correlated with special events, this service presents an incredibly useful tool for consumers.
According to Danielle Gagola, Innovation Lead at John Lewis, the features have proven popular among consumers looking for a digital, personalised shopping experience: "Whatever special event they might be attending, at John Lewis we're always looking for ways to help our customers look and feel their best. It has been so exciting to offer styling support in a digital environment using the Zyler technology, and the impressive results we've seen from the first few months shows it's resonating with our customers too."
The John Lewis Fashion Rental site uses Zyler's advanced virtual try-on technology to feature a 'Try it On' service, offering customers the chance to visually try on clothes from the comfort of their own home before renting them. This innovative feature contributes significantly to the customer experience, eliminating uncertainty and increasing the likelihood of customer satisfaction.
The CEO of Zyler, Alexander Berend, attributes the success of the John Lewis platform to the positive results seen from the integration of Zyler Virtual Try-On. The popularity of the tool marks an emerging trend of AI integration within the fashion industry, marking a significant shift towards a more digitalised, personalised consumer experience.
Zyler was created by Anthropics Technology, the world leader in AI clothing software, with a commitment to improving the shopping experience and encouraging customer discovery of styles and outfits. And coupled with the prestige of John Lewis, the success of the 'Try it On' tool provides a promising glimpse into the future of technology-fuelled retail.